Professional and Guaranteed
Raccoon Removal Service By
The Exterminators Inc.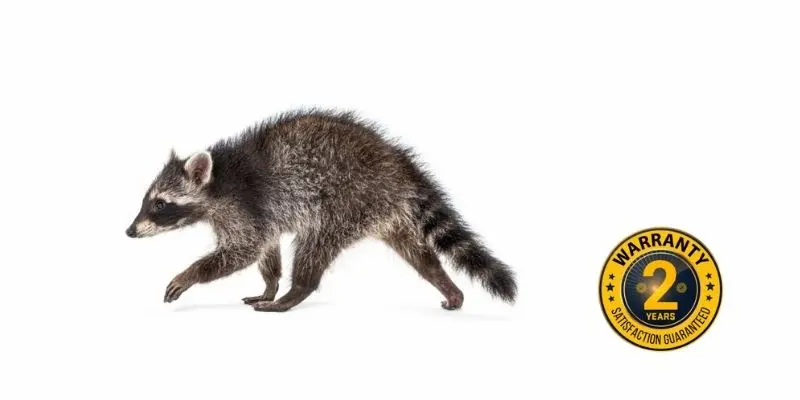 2 YEARS WARRANTY ON OUR WORK
HUMANE & PROFESSIONAL SERVICE SATISFACTION GUARANTEED.
Raccoon Removal, Squirrel Removal, Skunk Removal services are covered. All our professional and affordable services including exclusion services are backed by a guarantee and a 2-year warranty. If animals break in through our work during the warranty period we return to rectify the situation at no additional charge.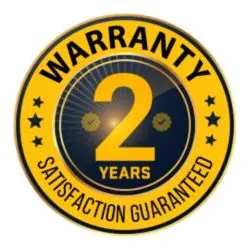 Guaranteed raccoon removal services in Cobourg utilizing proven and successful methods. Raccoons are intrusive and destructive wildlife animals that enter your premises in several different ways. We specialize in removing raccoons from main attics, chimneys, decks, and more. Our qualified and insured crew of raccoon control specialists is equipped to remove raccoons and keep them out for good using durable materials. 
Raccoons enter the interior by tearing open soffits and drip edges, and underneath decks. To remove raccoons, our technicians use the one-way door which leads the animal out while not being able to re-enter. When raccoons leave the property, we come back, remove the one-way door, and seal the entry point, so that no other animals can exploit it in the future. All our exclusion comes with a 2-year service warranty. If raccoons return, we will too for no additional fee. Call xxx-xxx-xxx.
CALL US TODAY AND OUR LICENSED AND TRAINED PROFESSIONALS WILL SOON BE AT YOUR DOORSTEP WITH A GUARANTEED SOLUTION.
Inspection It allows the technician to better understand the raccoon break-in and where it came from. The technician conducts an exterior inspection on ground and roof levels. While doing the inspection, the technician seeks out the main entry point and vulnerabilities throughout the perimeter of the property. In the end, the technician will compile a report so that the property owner knows what work will need to be done to prevent another break-in.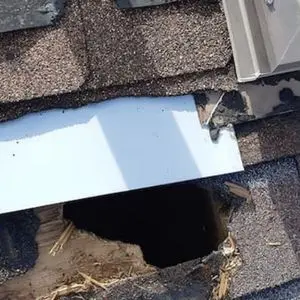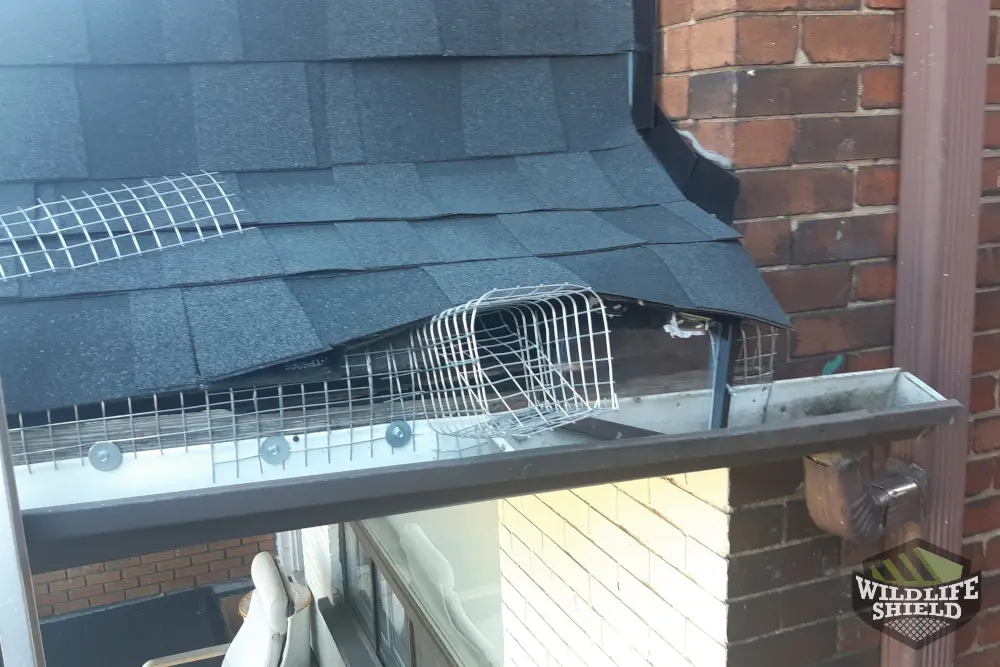 To remove the raccoon from the property, the technician will install a one-way door directly on the entry point. It will allow the raccoon to exit, but not re-enter ever again. This can take a few days for the raccoon to leave for water or food. 
We install the one-way entry point and seal any other entry points to prevent exploitation. We use robust quality animal proofing materials, steel meshing and thick gauge steel flashing to keep the raccoons locked out. We come back and remove the one-way door and seal that as well.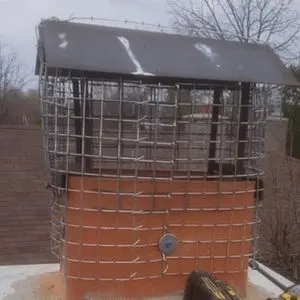 What You Need to Know About Raccoons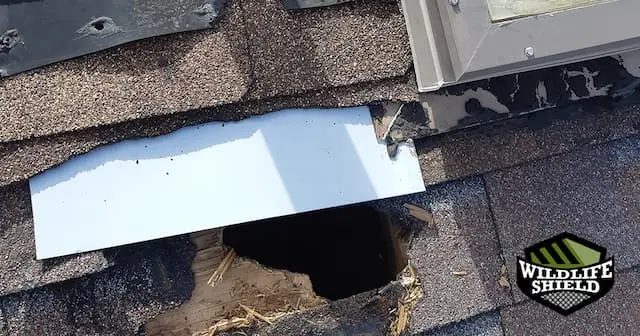 Raccoons are always dreaded when they enter properties. They can turn the household upside down with the damage they afflict. They are surprisingly agile and savvy mammals are known to be extremely intelligent and use their abilities to their advantage to manipulate all sorts of objects with their human-looking hands.
 This gives the raccoon a tremendous advantage over the residents and city officials who have been trying to raccoon-proof food sources including garbage bins. Raccoons are omnivorous and nocturnal animals which means that they are up and about at night looking for food. The city offers raccoons all kinds of incentives from food to shelter, and this is why raccoons are such a fixture In the urban landscape. 
They take shelter in man-made structures such as attics, sheds, and decks, and even climb down a chimney if they must. Raccoons do not stop at anything, and this is what people often do not understand. They wreak havoc wherever they go no matter how innocent and friendly they look. Raccoons invade attics and leave heaps of raccoon poop and urine everywhere
They damage insulation and the structural integrity of the attic. It accosts for hefty costs that include repair and restoration. This is why raccoon professionals need to be called in to take the matter into the hands of a professional who know what they are doing. 
Raccoon Proofing Solutions
Our specialists know what materials work best. We use durable materials such as aluminum flashing, thick galvanized steel mesh, and know-how to produce custom-tailored solutions. We can proof attics, sheds, soffits, roof vents, chimneys, and more.


Guaranteed Raccoon Removal Services
Guaranteed and affordable removal of your raccoon together with a tight seal on the entry point. This can be done by the pest control specialists from Pest Control Cobourg. We have the tools and the processes in place to make it a success no matter the scope. Have your raccoons removed by qualified specialists. Our raccoon removal services are covered by a 2-year service warranty. Call xxx-xxx-xxx