Professional and Guaranteed
PEST CONTROL SOLUTIONS by
THE EXTERMINATORS INC.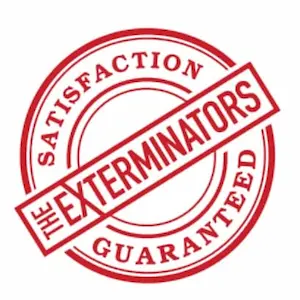 We Take Pride in Our Work and See Every Job Through. If Pests Return Within The Contractual Period, So will We
If contractual pests return following service and within the guarantee and warranty period we will return at no additional cost. We work hard on keeping our customers pest-free. We guarantee every service and provide extensive warranties to make sure pests are gone and our customers are happy. Call The Exterminators Inc. for pest control services in Cobourg.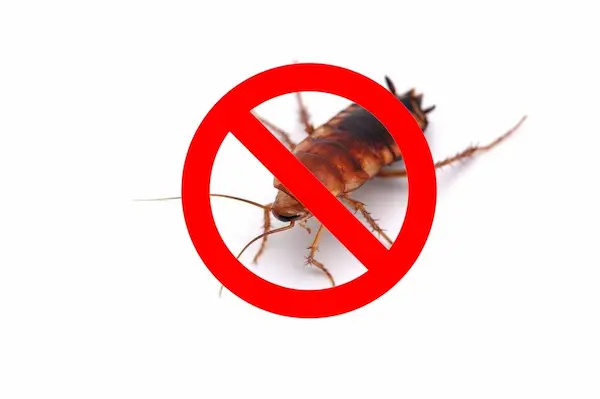 We are a team of dedicated pest control professionals that have been in this business for more than 10 years and counting! Pest Control Cobourg has gathered the best pest control technicians from all over the region to deliver you the best quality of service possible. We are passionate experienced technicians that have solved uncountable cases of various sizes under various circumstances in all the years that we have been present in Cobourg and around. We have an arsenal of specialized equipment to make the pest control removal process as seamless and quick as possible. There are many misunderstandings about hiring pest control services, and we understand that completely. It is why we at the exterminators emphasize clear and transparent communication all the way through. We offer premium quality services at a very affordable cost coupled with a robust guarantee that assures you that you are protected through and through! Any questions, or ready to book your appointment? Call us now at 647-692-3937 and speak to our customer service support team.
CALL US TODAY AND OUR LICENSED AND TRAINED PROFESSIONALS WILL SOON BE AT YOUR DOORSTEP WITH A GUARANTEED SOLUTION.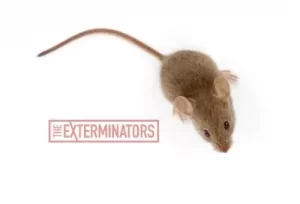 When you often picture mice, you might picture them together with a house as the common house mouse, as the name implies, prefers to stay in houses all over the Northumberland County. It might not have crossed your mind, but seeing that one mouse might be in fact hundreds or even thousands of different mice. Us humans just do not have the capability to distinguish them. If you see droppings the size of rice, your problem might me more problematic than thought. You have a infestation on your hands. If you see any of these signs it is best to call The Exterminators to provide you with exceptional service. We treat your mouse problem effectively by giving you the treatments needed indoors and well as outdoors to make your unwanted guests things of the past. Contact us and let us explain the process.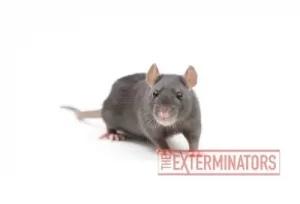 Rats are becoming an excessive problem, thanks to the abundance and availability of food throughout the city. Rats, in particular, pose a certain threat because of the young age they become sexually mature. At a mere 10 weeks, old rats can reproduce at a dizzying rate. Just in a few months alone, the population can balloon up to hundreds of rats. Rats prefer the outdoors as opposed to the house mouse that prefers the indoors. If you do find rats in your home, it is likely because of an open garage door. Rats rather stay at a distance and become aggressive when it feels cornered. It is only until people smell a peculiar smell coming from the garage that they then discover it was a rat.
Cockroaches have to be one of the most hated pests that have ever invaded our homes. It sends chills down the spines of many who have to deal with them. They are known to be incredibly resilient and hard to eradicate. Regardless of what kind of spray, trap, or bait is used, they seem to survive it all and this is why cockroach infestations seem to know no end. Professional intervention is needed where industry-grade formulations are truly effective because of the amount active ingredient used in professional formulations compared to store-bought products. Professionals directly go to the source to take care of the infestation instead of taking care of individual cockroaches which ensures and complete removal of cockroach presence.
Residential Pest Control Cobourg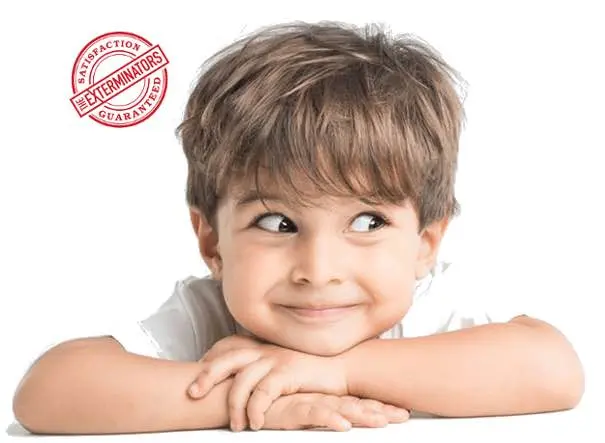 Ready to rid your property of pests as soon as you book an appointment? At Pest Control Cobourg no case is too big for us, and chances are we already successfully solved many other similar cases before you! Our team consists of industry professionals that have been involved in pest extermination for years. We know what we have to do in order for your property to be declared pest-free. We treat all kinds of properties such as houses, condos, apartments, office buildings, and much more! If a certain case requires special needs or wishes, we are always glad to accommodate that such as treating properties at certain hours or days.
We treat several pests and have the tools and experience to get rid of them in as little as time possible depending on the severity of the particular case! We treat common household treats such as :
Bed bug extermination
Ant control
Cockroach extermination
Wasp removal
Rodent control
To end your infestation and understand how we can treat your particular unique case, all of our technicians will conduct an exterior inspection. The exterior inspection is meant to give the technician the full scope of the infestation and to treat the case accordingly in the best way possible. When we conduct an exterior inspection we look for entry points that the pests have exploited to invade the property. Entry points can consist of various holes, gaps, and crevices that give the pest access to the interior. Apart from combing the perimeter of the property carefully, technicians also will actively look for any areas that can pose as a potential future threat from exploitation. The technician will then relay all of his or her findings to discuss the next steps in the removal process. Once the removal process is finished, the technician will then move on to finally securely seal the area against any unwanted pests.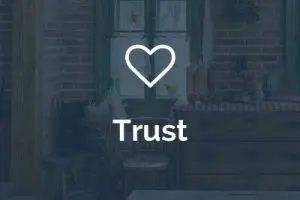 The Exterminators Inc. is a professional pest control service that gives high-quality treatments to residents and business owners alike across the Northumberland County. We have helped countless frustrated Ontarians get rid of their pests for once and for all. We know that pest control is a sensitive subject that is why we approach issues with utmost consideration and care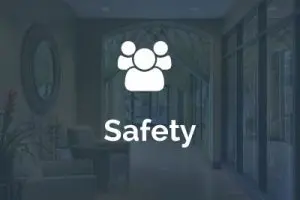 Our technicians are trained and fully licensed by the Ministry of Environment. We take the safety of our technicians and customers very seriously. We work according to the Ministry's guidelines and industry regulations to assure that our work is done properly with the safety and security of our technicians and customers in mind so you can rest assured that we put safety first.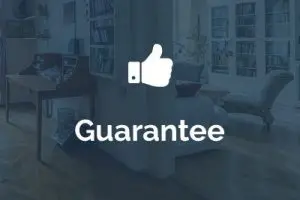 We pride ourselves on declaring homes throughout the Northumberland County pest-free with the help of our dedicated team of technicians that strive to make pests a thing of an unpleasant past that you won't have to look back on thanks to the quality treatments we swear by. We are so confident in our work that we offer a 6-month guarantee. if any pests return within those 6 months we will re-treat your home free of charge.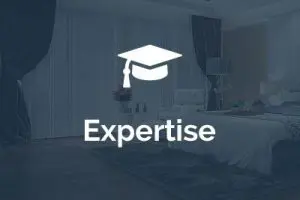 When one of our technicians deploy to your home, it is safe to say that your pest problem is being handled by a seasoned expert with years of experience and success stories under his or her belt. Our technicians have been dealing with numerous cases across the Northumberland County for years, so you know that your house is in good hands with The Exterminators Inc.
Pest Infestation Impact On Health
When pests come from the inside they bring a host of trouble with them including germs. Pests like to spend most of their time in the most filthy places imaginable bringing with them harmful bacteria which can easily cause you to fall ill when you come in indirect or close contact with them. For example, rats and mice can carry up to thirty-five diseases through viruses such as Hantavirus Pulmonary Syndrome and Leptospirosis. They were also responsible for the Plague as well. In nature, looks can be deceiving. These seemingly cute creatures can have a grave impact on your health as well as others around you. Cockroaches carry a extensive list of harmful viruses as their diet consists of a range of unappetizing things such as dead animals, human excrement, and filth. Spotting live cockroaches is a red flag as it clearly points out to a cockroach infestation.
We are always the first line of defense when it comes to fighting across the Northumberland County. Building that reputation took years to make through hard work and dedication. Our technicians know very well that pest control is a very private matter that is not spoken of much often. That is why we chose to deploy our technicians in an unmarked white van so that you can rest assured that your issue is being dealt with in the most discreet way possible. In all of our treatments, we take exceptional care in identifying the source of the issue by conducting a full exterior inspection. By treating the issue by means of deploying our best tools and formulations. To ultimately preventing the issue from reoccurring by sealing up entry points such as holes, crevices, foundational gaps, or vents. We cover a lot of ground with our technicians spanning across the whole Northumberland County. So do not hesitate when you have a pest issue on your hands. Contact us now and let us put your mind at ease!
Importance of Professional Pest Control
Attempting to keep pests at bay can be a very frustrating and draining experience . Store bought products are just not potent enough to treat pests, and even if they were, it still would not be enough for the thousands of creeping and crawling nightmares that haunt your home. A professional licensed pest control technician has a true potent arsenal at his or her disposal that are approved by the provincial government whereas consumer grade store bought brand does not enjoy the same privilege.The expertise and training paired with effective environmental-friendly formulations is a guarantee that your home can be declared pest-free in no time. Hiring us to come over is a decision never regretted! Contact us now to find out more about our process!
Pests can contribute severely to your discomfort by being on your mind all the time. They can take a toll on your finances, mental health, and physical health as most pests are nocturnal by nature leading to a lack of sleep amongst other things. Apart from that, droppings can be hazardous when left untreated over an extended period.
Pests such as termites and carpenter can cause a lot of wood-related damage that harms the structural integrity of older Ontarian homes. It often leads to thousands of dollars in repair costs alone. Raccoons together with their kits, for instance, like to take up space in attics leading to the eventual depreciation of insolation driving repair costs up to a dizzying amount of money. Pests simply equal irreplaceable damage in every way possible. To prevent financial loss, you should hire The Exterminators Inc.
Mice and rats chew through wiring and cabling that lead to an electrical bridge. These rodents are often the culprit of unexplained house fires.
Pests are reservoirs of harmful diseases. Not a surprise knowing about the areas these pests prefer to spend their time in. They visit unsanitary places that can range from sewers to landfills, and everything in between bringing home an unhealthy amount of harmful bacteria that can easily contaminate every surface they walk on. For example, rodents and cockroaches are responsible for causing salmonellosis, plague, lymphocytic choriomeningitis, leprosy, and Hantavirus pulmonary syndrome. That is why you should contact The Exterminators Inc as soon as possible to take care of your problem!
Why do you need to call a professional pest control company?


A professional pest control company gives you the guarantee that pests and wildlife are definitely removed from the property that conventional over-counter solutions can never give you. Technicians are licensed trained experts that have been in the industry for years and have the necessary equipment, training, and certification to take on any case without much effort. Over-the-counter formulations do not contain enough active ingredients to make a substantial impact due to stringent limitations put on consumer-grade products. This will increase the likelihood of pests returning to the property over and over again, and at the same time depleting many people financially over a short period of time.
The advantage that professional pest control specialists have over DIY solutions is simply experience and knowledge. Professionals are very aware of the behavioral patterns that common households pests have. They require very specific treatment solutions that consumers simply do not have access to because of obligatory certification and stringent policies that prevent consumers from purchasing potent solutions. Knowing where to place and disperse solutions makes up the bulk of the extermination process and lack of that knowledge can actually result in exacerbating the situation. Another plus point is that technicians take several precautions in order to protect themselves and their surroundings. They are heavily aware of the type of dangers that can come up during a case and are sufficiently protected against all kinds of risks.
The technicians from The Exterminators Inc. heavily believe in a sustainable greener future. We take all the needed measures to ensure that our surroundings do not face the consequences of our work. As a local company, we know that we have a responsibility towards the community that we ourselves are a part of. This deliver on this claim, we follow the tenets of the Integrated Pest Management movement (IPM) which seeks to establish a environmental-friendly approach to pest control by using our resources efficiently with people and the environment in mind.
Over the years in the past decade we have actively resolved all our cases using this credo. We all play a part in this, but as local pest control company, we need to lead by example.